Dr. Jason Hiester, tenor, performs on both sides of the baton, having begun his career on the stage before moving into the pit. As a conductor, Dr. Hiester is well-versed in numerous genres, impressing audiences and musicians alike with the excellence he demands both from choirs and orchestras, generating vibrant performances with all levels of musicians. He is an Associate Professor of Music at Ohio Wesleyan University where he is head of the choral department and musical director of the opera/musical program, contributing his inventive musical ideas, which often include multi-discipline artistic productions. Combining the forms of dance, opera, choir, visual art, and poetry is a passion of his, and Dr. Hiester takes every opportunity to produce new and innovative works of this kind through collaborations with professionals across Ohio.
Rachel Parfenchuk (soprano) is a performer, conductor, and teacher who is passionate about finding new ways to engage the arts with her community. Ms. Parfenchuk, a central Ohio native, has earned degrees in voice from both Cleveland Institute of Music and Ohio Wesleyan University. Her performance highlights include both concert and opera repertoire with Opera Columbus, Columbus Dance Theater, Central Ohio Symphony, and the Pontifical College Josephinum. As a conductor, Parfenchuk is experienced in both choral and orchestral repertoire and currently serves as director of Music Ministries at Powell United Methodist Church. In 2021, she conducted the premiere of Columbus Dance Theater's ballet, Wonderment, and joined the Westerville Symphony as youth chorus director for their 2023 production of Orff's Carmina Burana. Parfenchuk is also a founding member and president of Converging Arts Columbus, maintains a thriving private studio, and teaches voice at Ohio Wesleyan University.
Tenor Michael Kirkman is well known to Columbus audiences as both a soloist and ensemble singer. He most recently appeared as Spoletta in Opera Columbus' exciting production of "Tosca" as the company returned to the Southern Theater and celebrates its 40th Anniversary. He has performed in roles and as a chorister for the company since 1991, as well as singing with Columbus Light Opera; Columbus Symphony Chorus; Cantari Singers; Cecilian Singers; Lancaster Chorale; and Capriccio Columbus. He has been the soloist for numerous Messiahs and Mozart Requiems, as well as Britten's Agnus Dei; Saint-Saen Requiem; Bach Magnificat; Dubois Seven Last Words of Christ; and Bernstein Chichester Psalms. He is in his twenty-third year as tenor soloist and section leader with the BroadStreet Choir at Broad Street Presbyterian Church.
In addition to his experience in vocal performance, Kirkman brings nonprofit management skills. He recently retired as the CEO of a $7M statewide disability rights legal advocacy nonprofit and has also been on the board and development committees of, among others, the Columbus Children's Choir and Opera Columbus.
Lauren Spavelko is a composer, arranger, studio teacher, performer, and visual artist. Lauren writes to inspire deeper connections with one another and ourselves. In her diverse works, listeners find play, healing, magic, joy, and catharsis.
She has been commissioned by the National Endowment for the Arts, the Johnstone Fund for New Music, the Central Ohio Symphony, and more. Her work has been awarded multiple prizes including the Spoleto Festival's 2017 Young Composers Prize (Italy, Baby Book) and the Ruth Anderson Commission Prize (IAWM, Black Box 2.0). She has been a finalist for the 2019 NATS Art Song Composition Award and the American Prize in Vocal & Orchestral Music.
Lauren operates Musical Life Studio and teaches at Otterbein University. You can hear her laughing through the city while swing dancing, singing, fiddling, and making a joyful raucous with her artistic circle. Learn more: www.LaurenSpavelko.com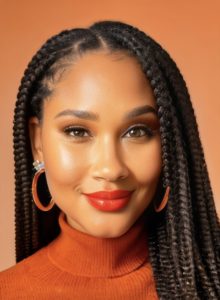 Destiny L. Coleman is a dynamic education and administrative professional with significant experience in program creation and management with a proven ability to cultivate community partnerships. Ms. Coleman is the Administrative Director of The Woltemade Center for Economics, Business & Entrepreneurship at Ohio Wesleyan University. She previously served as the Director of Education and Administration for Opera Columbus. In that role, she oversaw the administration of annual productions and managed the creation and implementation of 12 educational programs and 25 community partnerships with local organizations and universities, reaching more than 16,000 people each year. Ms. Coleman received acclaim after she conceptualized, created, and directed the Opera Columbus productions of The Voice of Freedom, The Voice of Freedom: Civil Rights, and The Journey: A Celebration of Music Inspired by African-American Culture. These community performances, centered around diversity and inclusion, offered over 100 artists of color opportunities to perform throughout central Ohio. In 2020, she was recognized as an emerging leader in Columbus and awarded the Next Up Award by The Columbus Young Professionals Club and City Pulse Columbus.
As a mezzo-soprano, Ms. Coleman has performed with The Ohio State University Lyric Opera Theatre Program, Columbus Symphony Orchestra, Opera Columbus, Lincoln Theatre, Heather Headley, and the world-renowned tenor Andrea Bocelli. Ms. Coleman holds a Bachelor of Music in Vocal Performance from The Ohio State University and a Master of Science in Business Management and Leadership from Western Governors University. Learn More: www.DestinyColeman.com
Barbara Brenton Sahr has performed variously as solo pianist, collaborative pianist, and singer in such national venues as The Kennedy Center, Lincoln Center's Avery Fisher Hall, Carnegie Hall and Carnegie's Weill Hall, and in European venues of Austria, Germany, France, Italy, Switzerland, and England. She has been working in central Ohio as a collaborative pianist for over thirty years. Since moving to Columbus, she has added many local venues to the list, performing as Opera Columbus chorus member in seven productions at the Palace and Southern Theatres, and collaborating variously as singer, pianist, and harpsichordist with local and international musicians in local chamber venues, auditoriums, and churches throughout Ohio. Barbara holds performance degrees from the Cincinnati College-Conservatory of Music and Westminster Choir College, where she performed with such conductors as Claudio Abbado, Leonard Bernstein, Zubin Mehta, and Riccardo Muti, recording with both Bernstein and Muti. While at Westminster, she also collaborated with Dave Brubeck to perform his "Fiesta de la Posada" in Richardson Auditorium of Princeton University. She returned to Princeton in the summers for over a decade to work with Westminster's internationally known Summer Sessions Programs, collaborating as performer and pedagogue for sessions ranging from choral conducting, Alexander Technique and bodywork, vocal arts, and piano studies. In the summer of 1999, she served as pianist for the American Institute of Musical Studies in Graz, Austria.
Barbara served as Adjunct Faculty Coach/Accompanist for the Ohio State University's School of Music 1999-2008. She is currently a member of the Adjunct Faculty of the Capital University Conservatory of Music and of the coaching staff for Chamber Music Connection, and serves as rehearsal pianist for the Lancaster Chorale.